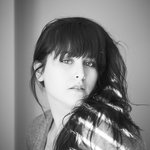 thejunipertree
Jennifer Barrett is an artist and curator working with photography and anything else she can get her hands on. Now having completed a BFA in Photography Studies from Ryerson University, she spends her time clicking shutters and sipping tea. Jennifer lives and works in Toronto. www.jenniferbarrett.ca thejunipertree joined Society6 on January 25, 2013
More
Jennifer Barrett is an artist and curator working with photography and anything else she can get her hands on. Now having completed a BFA in Photography Studies from Ryerson University, she spends her time clicking shutters and sipping tea. Jennifer lives and works in Toronto.
www.jenniferbarrett.ca
thejunipertree joined Society6 on January 25, 2013.
thejunipertree's Store
15 results
Filter