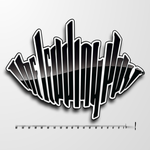 The Leading Past
If you have any questions, suggestions and/or are interested in contacting me, please feel free to do so. If there are one or more of my prints that you'd like to see on a particular product - and which aren't yet - just let me know and I'll make them available. You can also follow me on Facebook & Instagram and keep up to date & view new and upcoming designs: https://www.facebook.com/pages/The-Leading-Past/589357981173972 https://www.instagram.com/theleadingpast/ Alternatively you can follow my other projects on Behance: https://www.behance.net/theleadingpast Thanks! The Leading Past The Leading Past joined Society6 on September 4, 2014
More
If you have any questions, suggestions and/or are interested in contacting me, please feel free to do so. If there are one or more of my prints that you'd like to see on a particular product - and which aren't yet - just let me know and I'll make them available.
You can also follow me on Facebook & Instagram and keep up to date & view new and upcoming designs: https://www.facebook.com/pages/The-Leading-Past/589357981173972 https://www.instagram.com/theleadingpast/
Alternatively you can follow my other projects on Behance: https://www.behance.net/theleadingpast
Thanks! The Leading Past
The Leading Past joined Society6 on September 4, 2014.