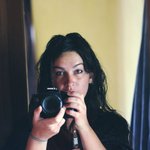 The Light Spell
Photographer, traveler, storyteller. All profits from sales before 19th of August go to the Indonesian Red Cross for helping earthquake victims in Lombok (only art prints are currently available). Any questions, feel free to email me.
Read more
Prints by The Light Spell
Filter
116a9c16-64da-4d0f-ba13-3dd8bf941489

Popular

3d0c07da-d3d1-42c8-98df-6cd921d3ded1

Wall Art
You are currently on society6.com.