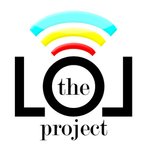 The LOL Project
The LOL Project will create a world of positive and optimistic individuals, that can raise public awareness with the power of love. Our goal is to come across random strangers and be able to connect with them using a simple gesture of love. We will focus on fostering creative ideas in hopes of filtering out the negative energy in our daily life, especially the ones flooding our social media with one simple unifying mission: Spread the power of love. It's time that we stop stressing, bullying and labeling. Lets begin to cultivate a world that explores and develops our talents in any form of the arts. It all begins with love. Creativity is our future and The LOL Project is here to show you that. #JOINTHELOLPROJECT The LOL Project joined Society6 on August 11, 2015
More
The LOL Project will create a world of positive and optimistic individuals, that can raise public awareness with the power of love. Our goal is to come across random strangers and be able to connect with them using a simple gesture of love. We will focus on fostering creative ideas in hopes of filtering out the negative energy in our daily life, especially the ones flooding our social media with one simple unifying mission: Spread the power of love. It's time that we stop stressing, bullying and labeling. Lets begin to cultivate a world that explores and develops our talents in any form of the arts. It all begins with love.
Creativity is our future and The LOL Project is here to show you that.
#JOINTHELOLPROJECT
The LOL Project joined Society6 on August 11, 2015.
Long Sleeve Tshirts by The LOL Project
13 results
Filter
Products

Long Sleeve T-Shirts