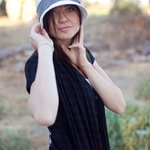 The Magic of Nature & The True You
"Welcome to my world. A place where you can trust your imagination and your dreams..." Have you ever had an idea that you wanted to bring into reality so badly, but did not know how? Something so special to you, that you couldn't describe it with words? I have ideas like that all the time, and this is a place where I bring them to life. I love that giddy, about-to-jump-out-of-my-skin feeling when ideas are plucked out of my head and placed in front of me. And I want to share that feeling with you! Tell me your thoughts—let me look into your mind's eye, and together we can show the world the beauty of your imagination. My name is Allisha Reeves, I live with my wonderful boyfriend, two cats and small dog. I make products that are inspired by something inside of me. I make just about anything that sparks my creativity. I hope that you find something you love, or if you have an idea, message me I may be able to make exactly what you want. Everything I make has good intentions and is made with positive and loving energy and will attract those wonderful things into your life. The Magic of Nature & The True You joined Society6 on November 5, 2013
More
"Welcome to my world. A place where you can trust your imagination and your dreams..."
Have you ever had an idea that you wanted to bring into reality so badly, but did not know how? Something so special to you, that you couldn't describe it with words? I have ideas like that all the time, and this is a place where I bring them to life.
I love that giddy, about-to-jump-out-of-my-skin feeling when ideas are plucked out of my head and placed in front of me. And I want to share that feeling with you! Tell me your thoughts—let me look into your mind's eye, and together we can show the world the beauty of your imagination.
My name is Allisha Reeves, I live with my wonderful boyfriend, two cats and small dog. I make products that are inspired by something inside of me. I make just about anything that sparks my creativity. I hope that you find something you love, or if you have an idea, message me I may be able to make exactly what you want. Everything I make has good intentions and is made with positive and loving energy and will attract those wonderful things into your life.
The Magic of Nature & The True You joined Society6 on November 5, 2013.
The Magic of Nature & The True You's Store
535 results
Filter