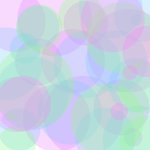 MarMar
Hi. My name is Marisa (or MarMar according to friends), and I've been doing art for as long as I can remember. I have only just begun to dabble in digital art. I make jewelry and paint on practically any surface. I hope to become more skilled in digital art. I do art in the hopes of making people happy. Art has always brought me this feeling of relaxation and I hope my artwork can spread that feeling to others. Thank you for exploring my page. MarMar joined Society6 on December 30, 2014
More
Hi. My name is Marisa (or MarMar according to friends), and I've been doing art for as long as I can remember. I have only just begun to dabble in digital art. I make jewelry and paint on practically any surface. I hope to become more skilled in digital art.
I do art in the hopes of making people happy. Art has always brought me this feeling of relaxation and I hope my artwork can spread that feeling to others.
Thank you for exploring my page.
MarMar joined Society6 on December 30, 2014.