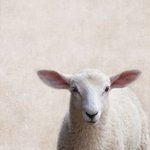 The Moon and Mars
Hello, and thank you for visiting my shop. I am a painter and fine art photographer with a love of simple beauty. My images start as photographs, and evolve into digital art...part photo, part painting. I will be adding more to the shop. Please check back to see what's new! The Moon and Mars joined Society6 on March 4, 2015
More
Hello, and thank you for visiting my shop. I am a painter and fine art photographer with a love of simple beauty.
My images start as photographs, and evolve into digital art...part photo, part painting.
I will be adding more to the shop. Please check back to see what's new!
The Moon and Mars joined Society6 on March 4, 2015.