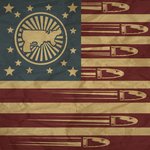 TheNazzaro
Nick Nazzaro is an award-winning illustrator from Boston who focuses primarily on digital illustrations the depict the world decaying in as cute a way as possible. His work has been shown at various shows in Boston, as well as NYC, Los Angeles, Tel-Aviv (Israel), Venice (Italy), and Marfa (Texas?!). As a mostly freelance artist, he can easily be reached by emailing him at TheNazzaro@gmail.com (Especially if you play tennis in the Boston area!) TheNazzaro joined Society6 on December 8, 2011
More
Nick Nazzaro is an award-winning illustrator from Boston who focuses primarily on digital illustrations the depict the world decaying in as cute a way as possible.
His work has been shown at various shows in Boston, as well as NYC, Los Angeles, Tel-Aviv (Israel), Venice (Italy), and Marfa (Texas?!).
As a mostly freelance artist, he can easily be reached by emailing him at TheNazzaro@gmail.com (Especially if you play tennis in the Boston area!)
TheNazzaro joined Society6 on December 8, 2011.