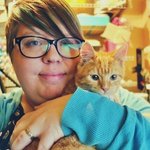 Kristy Dalman
creating from a young age I like to craft many things but drawing and art is my passion. Besides drawing for the love of it I own a stamp company which sells many of my pieces in line art form to crafters to create with.
stamps: www.someoddgirl.com blog: www.theoddgirl.com
Read more
Kristy Dalman's Store
Filter
You are currently on society6.com.