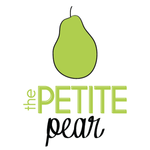 The Petite Pear
Hi! I'm Makell.
I'm a t-shirt and jeans kind of girl. I love the rain, and I think weeds are pretty.
I started designing in 2009 and have loved every minute of it.
I am married to an adventurous boy named Garrett, and we love to fly kites and play with our dog, Max.
Thanks so much for stopping by to check out my work.
If you have purchased any of my designs, tag me! @thepetitepear
blog: http://www.thepetitepearblog.blogspot.com/ facebook: http://www.facebook.com/thepetitepear/ instagram: http://www.instagram.com/thepetitepear/
Read more
The Petite Pear's Store
73 results
Filter
Department

Dept

Pillows & Bedding