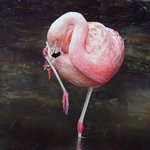 The Photo Impression
We are Atlanta-based siblings who hike and travel together gathering photos of the immense and endless beauty throughout the US (and sometimes beyond). We invite you to visit our blog: http://twogalsandaguydoitdigitally.com/ And we welcome you to our Facebook page: https://www.facebook.com/thephotoimpression We hope you enjoy your time with us, and we thank you so much for stopping by! ♥´¨) ¸.•´¸.•*´¨) ¸.•*¨♥) (¸.•´ (¸.•` Joni, Craig & Debbie (de Juan) Keating The Photo Impression joined Society6 on January 10, 2015
More
We are Atlanta-based siblings who hike and travel together gathering photos of the immense and endless beauty throughout the US (and sometimes beyond).
We invite you to visit our blog: http://twogalsandaguydoitdigitally.com/
And we welcome you to our Facebook page: https://www.facebook.com/thephotoimpression
We hope you enjoy your time with us, and we thank you so much for stopping by!
♥´¨) ¸.•´¸.•*´¨) ¸.•*¨♥) (¸.•´ (¸.•` Joni, Craig & Debbie (de Juan) Keating
The Photo Impression joined Society6 on January 10, 2015.
The Photo Impression's Store
27 results
Filter