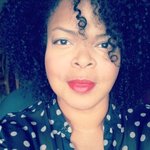 Red Dragonfly Studio
Julie Valentine I'm an artist, designer and art journaling instructor living in Northern California with my main squeeze Andy and our little dog Dexter. I have been creating art and appreciating beauty all my life. I love the feeling of creating something from my heart and helping it find a home with someone who will love it as much as I do. I also enjoy teaching collage and art journaling at A Work of Heart Studio in Willow Glen, California. My work has been featured on Somerset Studios Magazine and on the website Another Girl at Play (Girls Got Gumption) and All Things Girl. To learn more about my work visit www.thereddragonfly.com Red Dragonfly Studio joined Society6 on October 28, 2013
More
Julie Valentine I'm an artist, designer and art journaling instructor living in Northern California with my main squeeze Andy and our little dog Dexter. I have been creating art and appreciating beauty all my life. I love the feeling of creating something from my heart and helping it find a home with someone who will love it as much as I do.
I also enjoy teaching collage and art journaling at A Work of Heart Studio in Willow Glen, California. My work has been featured on Somerset Studios Magazine and on the website Another Girl at Play (Girls Got Gumption) and All Things Girl.
To learn more about my work visit www.thereddragonfly.com
Red Dragonfly Studio joined Society6 on October 28, 2013.
Red Dragonfly Studio's Store
24 results
Filter