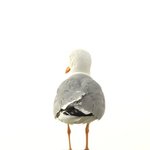 THE SKOLZ
The Skolz is a genuine source of inspirational photography based on the idea that everything can be interesting if we welcome what surrounds us with irony and enjoyment.
A world beheld with the innocence and curiosity of a child transforms the everyday life in a fantastic and entertaining journey where the common becomes special, the ordinary appears extraordinary and the stranger becomes a friend.
The Skolz derives from descolz, meaning barefoot in the dialect of a little town in the Dolomites called Agordo, Italy.
Born in London, 12th July 2012.
Read more