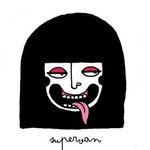 Vanessa Teodoro
Vanessa Teodoro, Super Van or simply Van, the names can be many, but the style is unique. Vanessa is a bit of everything. She has studied graphic design, advertisement and illustration.
Eternally unsatisfied and a perfectionist, illustration currently takes up most of her time and is ever more challenging. Drawings are mostly characters that forced her hand to give them life. They are hundreds already and they are around, screaming, dancing, flying or trying to pay the taxes.
Outside 2D life, Vanessa has her eyes constantly open, looking at images, conversations, particularities, which are then poured into her illustrations, as haiku poems that tell us in half words and half tones how people really are.
www.thesupervan.com
Read more
Vanessa Teodoro's Store
Filter