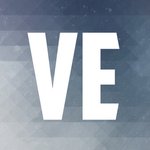 The Venerate Empire
Various art and designs from graphic designer Justin Daniel from the many projects and business he owns and works with. Feel free to email me with any questions or comments or if you are interested in any commission work for your brand. veneratedesigns@gmail.com The Venerate Empire joined Society6 on August 20, 2013
More
Various art and designs from graphic designer Justin Daniel from the many projects and business he owns and works with.
Feel free to email me with any questions or comments or if you are interested in any commission work for your brand.
veneratedesigns@gmail.com
The Venerate Empire joined Society6 on August 20, 2013.