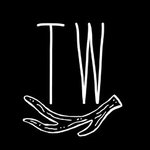 thewilddesignstudio
The Wild began with a collection of clothing and accessories for babies and children (see the full line at thewildkidsapparel.com) and has grown to include designs for the entire home. We focus on modern, minimalist design with a nod to Scandinavian aesthetic. Our illustrations are all hand drawn and monochromatic, and proudly created in beautiful Hamilton, Ontario Canada. Thank you so much for visiting! W E B / https://thewildkidsapparel.com I N S T A G R A M / http://instagram.com/thewildkidsapparel F A C E B O O K / https://facebook.com/thewildkidsapparel P I N T E R E S T / https://pinterest.com/thewildkids/ thewilddesignstudio joined Society6 on January 12, 2017
More
The Wild began with a collection of clothing and accessories for babies and children (see the full line at thewildkidsapparel.com) and has grown to include designs for the entire home.
We focus on modern, minimalist design with a nod to Scandinavian aesthetic. Our illustrations are all hand drawn and monochromatic, and proudly created in beautiful Hamilton, Ontario Canada.
Thank you so much for visiting!
W E B / https://thewildkidsapparel.com I N S T A G R A M / http://instagram.com/thewildkidsapparel F A C E B O O K / https://facebook.com/thewildkidsapparel P I N T E R E S T / https://pinterest.com/thewildkids/
thewilddesignstudio joined Society6 on January 12, 2017.