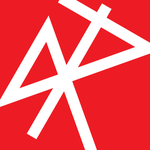 TheWonderlander
I am an amateur graphic designer, Architecture student, photographer and all round fan girl. The ideas for my designs come from random whims or from requests. I am happy to adapt or personalise any artwork upon request!! "Follow me on Tumblr":http://disenchantedwonderland.tumblr.com/     "Follow me on Twitter":https://twitter.com/_Wonderlander   or   "Visit my Website":www.zoetoseland.co.uk TheWonderlander joined Society6 on August 31, 2012
More
I am an amateur graphic designer, Architecture student, photographer and all round fan girl.
The ideas for my designs come from random whims or from requests. I am happy to adapt or personalise any artwork upon request!!
"Follow me on Tumblr":http://disenchantedwonderland.tumblr.com/     "Follow me on Twitter":https://twitter.com/_Wonderlander   or   "Visit my Website":www.zoetoseland.co.uk
TheWonderlander joined Society6 on August 31, 2012.