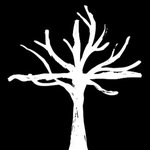 The Wooden Tree
Borne out of passion for our Lord and Savior Jesus Christ and experiencing his undying love for us, The Wooden Tree was conceived as a platform to showcase our series of inspired typographic bible verses and also as a platform to proclaim the love of our Savior and the Gospel. These art prints were greatly inspired and influenced by the Gospel Of Grace and we hope that these typographic bible verses will bring joy to your life and give you strength, comfort and encouragement. The Wooden Tree joined Society6 on January 11, 2013
More
Borne out of passion for our Lord and Savior Jesus Christ and experiencing his undying love for us, The Wooden Tree was conceived as a platform to showcase our series of inspired typographic bible verses and also as a platform to proclaim the love of our Savior and the Gospel.
These art prints were greatly inspired and influenced by the Gospel Of Grace and we hope that these typographic bible verses will bring joy to your life and give you strength, comfort and encouragement.
The Wooden Tree joined Society6 on January 11, 2013.
The Wooden Tree's Store
119 results
Filter