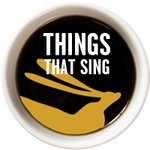 ThingsThatSing
Hello. I'm a lover of simplicity with some bolder pops and accents – for a happy balance.
I love fresh and inviting interiors with a mix of styles that harmonise – Modern Rustic, Minimalist, Nordic, Folk Art. Things That Sing is a celebration of life, love, nature – designed to relax, complement and uplift.
You can see my lifestyle and interior vision boards here: https://www.pinterest.co.uk/ThingsThatSing
I also design adult and children's animal and wildlife books for leading publishers – which further inspires my designs for Things That Sing and vice versa.
Thank you for visiting my shop!
Read more