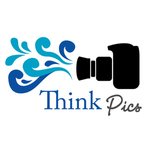 ThinkPics
I've always loved taking pictures but recently I acquired my first professional camera. It is a Panasonic Lumix DMC-FZ150 & I have to say I'm in love! I'm just starting my journey as a photographer. I have to say I love traveling and taking the pictures and I love making memories with my friends and family doing it and having a souvenoir in the process to remember it by. I wanted to share my loves with you. I hope you enjoy the photos and feel free to critique. I see beauty in everything that God has created & see "art" in all forms. https://www.facebook.com/ThinkPics http://thinkpoems.tumblr.com/ ThinkPics joined Society6 on May 27, 2012
More
I've always loved taking pictures but recently I acquired my first professional camera. It is a Panasonic Lumix DMC-FZ150 & I have to say I'm in love! I'm just starting my journey as a photographer. I have to say I love traveling and taking the pictures and I love making memories with my friends and family doing it and having a souvenoir in the process to remember it by. I wanted to share my loves with you. I hope you enjoy the photos and feel free to critique. I see beauty in everything that God has created & see "art" in all forms.
https://www.facebook.com/ThinkPics
http://thinkpoems.tumblr.com/
ThinkPics joined Society6 on May 27, 2012.