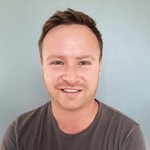 Thinus van Wyk
Hi there - I'm a graphic designer based in Cape Town. The focus of my works is on the use of complimentary colour swatches to serve as motivation to help define colour schemes for interior decorating, but also ad various other elements of design principles to elevate my works. I'm trying to get my work noticed a bit more, so please go and have a look around. Even if you're not looking to buy, but just want some inspiration, feel free to browse, share, like my works and give some feedback. Thinus van Wyk joined Society6 on January 27, 2016
More
Hi there - I'm a graphic designer based in Cape Town.
The focus of my works is on the use of complimentary colour swatches to serve as motivation to help define colour schemes for interior decorating, but also ad various other elements of design principles to elevate my works.
I'm trying to get my work noticed a bit more, so please go and have a look around. Even if you're not looking to buy, but just want some inspiration, feel free to browse, share, like my works and give some feedback.
Thinus van Wyk joined Society6 on January 27, 2016.