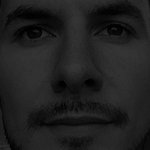 Thomas Abraham
I love both ends of the spectrum: realism and abstract. I also like technically advanced, intricately detailed styles and original work. My birthplace is Hungary and I grew up in Toronto, Canada. I have a background in visual arts and photography. Outside of work I enjoy video games, self-development, and exercise. Thomas Abraham joined Society6 on February 17, 2017
More
I love both ends of the spectrum: realism and abstract. I also like technically advanced, intricately detailed styles and original work.
My birthplace is Hungary and I grew up in Toronto, Canada. I have a background in visual arts and photography. Outside of work I enjoy video games, self-development, and exercise.
Thomas Abraham joined Society6 on February 17, 2017.