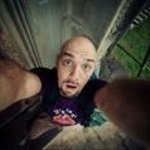 Thomas Cristofoletti
My name is Thomas Cristofoletti, and I am a freelance photographer & videographer born in Riva del Garda, a small village in Northern Italy, and at the moment living and working in Madrid (Spain).
After six years working as an Art Director in several advertising agencies in Milan and Madrid, I have decided to follow my dreams and fully dedicate myself to photography and travelling. I have also founded, together with a friend of mine, Punto14 — a video and photo production company mainly focused on social issues.
So far, I have travelled and made photo and video reports in: U.S.A., Mexico, Guatemala, Bolivia, Peru, Turkey, Morocco, Japan, Thailand, Philippines, Laos, Taiwan, Vietnam, Cambodia and many European countries. My work has been published in several magazines in Italy, Spain, Russia and France, and my photos have been exhibited in Italy, Spain and England.
Read more
Thomas Cristofoletti's Store
Filter