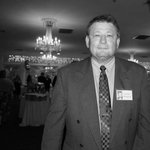 Thompsongallery
Thompson Gallery - Art and Photography by Warren Thompson Ocala, Florida 'Better a diamond with a flaw than a pebble without.' - Confucius I have developed an appreciation for watercolors and enjoy the challenge, the movement and light. I continue to learn and grow into other mediums: oil, acrylic and photography. Originals, prints on paper or canvas and Greeting Cards are available. Framing of your choice is also available. Prints by others in my gallery are available. Over 3100 Images of Art and Photography. Have fun! Visit my full Artist website: http://thompson-gallery.artistwebsites.com/galleries.html All Rights Reserved, 2015. Art and Photography is for sale, copyrighted to Warren Thompson or named contributing artists with permission and, as such, is protected by US and International Copyright laws. Thompsongallery joined Society6 on March 29, 2015
More
Thompson Gallery - Art and Photography by Warren Thompson Ocala, Florida
'Better a diamond with a flaw than a pebble without.' - Confucius I have developed an appreciation for watercolors and enjoy the challenge, the movement and light. I continue to learn and grow into other mediums: oil, acrylic and photography.
Originals, prints on paper or canvas and Greeting Cards are available. Framing of your choice is also available. Prints by others in my gallery are available.
Over 3100 Images of Art and Photography. Have fun! Visit my full Artist website: http://thompson-gallery.artistwebsites.com/galleries.html
All Rights Reserved, 2015. Art and Photography is for sale, copyrighted to Warren Thompson or named contributing artists with permission and, as such, is protected by US and International Copyright laws.
Thompsongallery joined Society6 on March 29, 2015.
Thompsongallery's Store
18 results
Filter