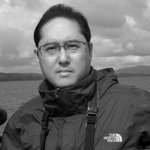 ThrutheFrame
Please email me if you want any of the prints to be personalised for the iPhone, iPad, Cards etc. Fonts will be in Edwardian style (unless you specify, and subjected to availbility). Hope you enjoy my artwork and See the world differently thru-the-frame @ www.flickr.com/thrutheframe Note: No part of the plant were hurt,cut or injuried during the shoot. :) ThrutheFrame joined Society6 on September 30, 2012
More
Please email me if you want any of the prints to be personalised for the iPhone, iPad, Cards etc. Fonts will be in Edwardian style (unless you specify, and subjected to availbility).
Hope you enjoy my artwork and See the world differently thru-the-frame @ www.flickr.com/thrutheframe
Note: No part of the plant were hurt,cut or injuried during the shoot. :)
ThrutheFrame joined Society6 on September 30, 2012.