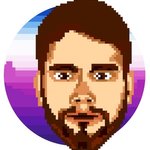 Thurzzle
Hey, my name's James Thurman. I'm a Graphic Designer/Illustrator. In my spare time I create stuff inspired by my interests. These being cult TV shows and movies (mainly Game of Thrones), pixels, pop culture and pretty landscapes. I like to create artwork that combines hand drawn elements with digital elements. I'm currently Editor and Designer of a free Game of Thrones magazine called Swords & Sigils. A lot of the GoT inspired artwork I create is from that. See the magazine here: issuu.com/swordsandsigils If you want to see more of my work and interests take a look at my blog: snaresandsymbols.tumblr.com Thurzzle joined Society6 on March 24, 2014
More
Hey, my name's James Thurman.
I'm a Graphic Designer/Illustrator. In my spare time I create stuff inspired by my interests. These being cult TV shows and movies (mainly Game of Thrones), pixels, pop culture and pretty landscapes. I like to create artwork that combines hand drawn elements with digital elements.
I'm currently Editor and Designer of a free Game of Thrones magazine called Swords & Sigils. A lot of the GoT inspired artwork I create is from that. See the magazine here: issuu.com/swordsandsigils
If you want to see more of my work and interests take a look at my blog: snaresandsymbols.tumblr.com
Thurzzle joined Society6 on March 24, 2014.