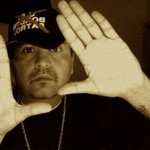 Tiahui Picture Company
Tiahui Picture Company is a way to stay alive through culture and media. Right now you can catch Junior Robinson taking flikas or shooting video in Southern Colorado, going to ceremony from time to time with the family, drumming for Grupo Xochitl in Pueblo, sk8in with the nephews, or just writing and writing, trying to get the story straight! ALL PROCEEDS FROM THIS WEBSTORE HELP FUND FILMMAKING IN SOUTHERN COLORADO! Tiahui Picture Company joined Society6 on October 20, 2014
More
Tiahui Picture Company is a way to stay alive through culture and media. Right now you can catch Junior Robinson taking flikas or shooting video in Southern Colorado, going to ceremony from time to time with the family, drumming for Grupo Xochitl in Pueblo, sk8in with the nephews, or just writing and writing, trying to get the story straight!
ALL PROCEEDS FROM THIS WEBSTORE HELP FUND FILMMAKING IN SOUTHERN COLORADO!
Tiahui Picture Company joined Society6 on October 20, 2014.