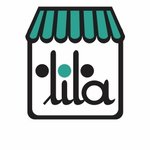 TiendaTita
I´m a fashion design graduate, a freelancer and entrepeneur. I work from my home studio, in Buenos Aires, with the company of my loyal vizsla - the most beautiful dog in the world ;) Fan of magazines and books full of cool images, I love prints, patterns, drawings, illustrations, photography and almost everything related to design. I like taking care about my small but growing garden, decorating my new home sweet home and travel as much as I can & as far as I can. I hope my work can bring some joy into your life. Thanks for stopping by. ✽ Tita TiendaTita joined Society6 on October 17, 2014
More
I´m a fashion design graduate, a freelancer and entrepeneur. I work from my home studio, in Buenos Aires, with the company of my loyal vizsla - the most beautiful dog in the world ;)
Fan of magazines and books full of cool images, I love prints, patterns, drawings, illustrations, photography and almost everything related to design.
I like taking care about my small but growing garden, decorating my new home sweet home and travel as much as I can & as far as I can.
I hope my work can bring some joy into your life.
Thanks for stopping by.
✽ Tita
TiendaTita joined Society6 on October 17, 2014.