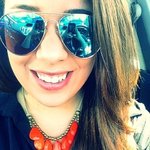 Tiffani Angelone
Hello, my name is Tiffani Angelone and I am a Graphic Designer living in the Greater Philadelphia Area. I have a Bachelor's degree in Fine Arts with a specialization in Graphic Design from Monmouth University. I am passionate about design and typography. I currently work as a Retail Design Assistant at the Pennsylvania Horticultural Society, where I am responsible for assisting with the development, implementation, and execution of key project areas within the PHS Merchandising department with a focus on mobile retail, graphic design, product design, and special projects. In my spare time, I enjoy completing freelance projects through my own company, Tiffani Angelone Design, and recently just started up a new shop on Etsy that will be opening soon, named Arrows & Airways, where I will be selling customized invitations. Tiffani Angelone joined Society6 on May 27, 2015
More
Hello, my name is Tiffani Angelone and I am a Graphic Designer living in the Greater Philadelphia Area. I have a Bachelor's degree in Fine Arts with a specialization in Graphic Design from Monmouth University. I am passionate about design and typography.
I currently work as a Retail Design Assistant at the Pennsylvania Horticultural Society, where I am responsible for assisting with the development, implementation, and execution of key project areas within the PHS Merchandising department with a focus on mobile retail, graphic design, product design, and special projects.
In my spare time, I enjoy completing freelance projects through my own company, Tiffani Angelone Design, and recently just started up a new shop on Etsy that will be opening soon, named Arrows & Airways, where I will be selling customized invitations.
Tiffani Angelone joined Society6 on May 27, 2015.