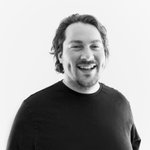 timallenphoto
Australian Photographer Tim Allen uses natural light to capture his perspective of the world. His ethereal view seeks to disclose compelling aesthetics and strong narrative of the landscape and those in it which communicates with a progressive audience. Now living in The Netherlands, he creates works that celebrate his love of travel, storytelling, image making, and the simple things in life. Instagram: https://www.instagram.com/timallenphoto/ Facebook: https://www.facebook.com/timallenphotography/ Twitter: https://twitter.com/timalienphoto timallenphoto joined Society6 on February 28, 2017
More
Australian Photographer Tim Allen uses natural light to capture his perspective of the world. His ethereal view seeks to disclose compelling aesthetics and strong narrative of the landscape and those in it which communicates with a progressive audience.
Now living in The Netherlands, he creates works that celebrate his love of travel, storytelling, image making, and the simple things in life.
Instagram: https://www.instagram.com/timallenphoto/ Facebook: https://www.facebook.com/timallenphotography/ Twitter: https://twitter.com/timalienphoto
timallenphoto joined Society6 on February 28, 2017.