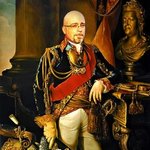 Timothy Higgins
I'm a versatile, Digital-3D Artist with over 20 years of visual media development experience across multiple publishers and platforms. I have previously worked for Nova Logic, Terminal Reality, and Vicarious Visions/ Activision making such hit titles like: Harvester, Return to Krondor, Delta Force I, II, III, BloodRayne, Tony Hawk, and Guitar Hero just to name a few. I currently live down in a spooky section of Louisiana, and in my very rare spare time, I do lots of interesting silly stuff like: watching b-movies, reading newspapers from 4 years prior, painting, collecting strange occult artifacts, writing and drawing comics. Timothy Higgins joined Society6 on September 5, 2012
More
I'm a versatile, Digital-3D Artist with over 20 years of visual media development experience across multiple publishers and platforms. I have previously worked for Nova Logic, Terminal Reality, and Vicarious Visions/ Activision making such hit titles like: Harvester, Return to Krondor, Delta Force I, II, III, BloodRayne, Tony Hawk, and Guitar Hero just to name a few.
I currently live down in a spooky section of Louisiana, and in my very rare spare time, I do lots of interesting silly stuff like: watching b-movies, reading newspapers from 4 years prior, painting, collecting strange occult artifacts, writing and drawing comics.
Timothy Higgins joined Society6 on September 5, 2012.
Timothy Higgins's Store
27 results
Filter