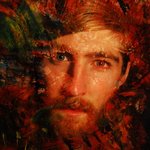 Timothy Steehler
Tucson based Photographer Investigation holds equal importance to both science and art and together they embrace the bond between man and nature. It is science that centers on nature and art that centers on human nature, therefore the inquiry in science is the exploration of man. These two disciplines cannot exist without each other, and will continually change and evolve in unison. The rendering of information becomes both scientific results and fine art data. When I was a kid I wanted to be an astronaut, an explorer, a scientist; someone venturing into the unknown. That instinctual childish ambition is being perused though artist endeavor. Art, is the panicle of learning through creative action, it heightens the awareness of our capabilities and the capacity at which we have to grow. timothy.jay@live.com Timothy Steehler joined Society6 on February 1, 2010
More
Tucson based Photographer
Investigation holds equal importance to both science and art and together they embrace the bond between man and nature. It is science that centers on nature and art that centers on human nature, therefore the inquiry in science is the exploration of man. These two disciplines cannot exist without each other, and will continually change and evolve in unison. The rendering of information becomes both scientific results and fine art data.
When I was a kid I wanted to be an astronaut, an explorer, a scientist; someone venturing into the unknown. That instinctual childish ambition is being perused though artist endeavor. Art, is the panicle of learning through creative action, it heightens the awareness of our capabilities and the capacity at which we have to grow.
timothy.jay@live.com
Timothy Steehler joined Society6 on February 1, 2010.
Timothy Steehler's Store
18 results
Filter