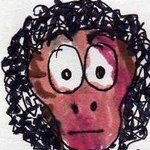 Timothy Tate
My drawings mostly come about through imagined scenarios and fancies, an obsession with wordplay, and the indefatigable joys of anthropomorphism. Often they take a whimsical approach to apocalyptic doom and breaches of sanity. Hope you find something satisfactory for your wall or friend. Please come again. Timothy Tate joined Society6 on May 29, 2012
More
My drawings mostly come about through imagined scenarios and fancies, an obsession with wordplay, and the indefatigable joys of anthropomorphism. Often they take a whimsical approach to apocalyptic doom and breaches of sanity.
Hope you find something satisfactory for your wall or friend.
Please come again.
Timothy Tate joined Society6 on May 29, 2012.
Timothy Tate's Store
27 results
Filter