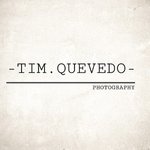 Tim Quevedo
I'm a hobbyist photographer from the Philippines - still in the process of discovering my own unique take of photography. Thank you so much for dropping by my site. Do feel free to post a comment on any of the products. Feedback is much appreciated! If you do purchase any of them please post a photo with the hashtag #timquevedo and be reminded that I'm forever grateful for your purchase! Tim Quevedo joined Society6 on January 22, 2017
More
I'm a hobbyist photographer from the Philippines - still in the process of discovering my own unique take of photography.
Thank you so much for dropping by my site. Do feel free to post a comment on any of the products. Feedback is much appreciated!
If you do purchase any of them please post a photo with the hashtag #timquevedo and be reminded that I'm forever grateful for your purchase!
Tim Quevedo joined Society6 on January 22, 2017.