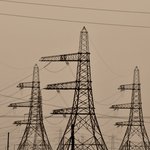 tinite photography
Work by Jacob Sacks-Jones, NUJ photojournalist, art and portrait photographer. My website is at tinite.com, which is a gallery or my collections and albums. 40 to 50 of my best images can be found on my portfolio, at http://tinite.com/portfolio. Take a look. I also blog updates, latest photographs, outtakes and behind-the-scenes images at http://tinite.com/blog.
I shoot on digital Nikon, 35mm film and 120 medium format film.
I am available to do portraiture shoots, including everything from headshots to dynamic work for model portfolios. I also shoot events. I charge extremely reasonable flat-rates, determined on a job-by-job basis. If you'd like to hire me, just drop me a message via http://tinite.com/contact.
Thanks for stopping by.
Read more
tinite photography's Store
Filter
tinite photography's Store