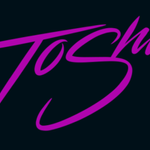 Tokka Train
Hi, my name is Thorsten R.M. aka Toshi or Tokka(train) and I was born 1979 in Berlin/Germany. I used to draw a lot as a little meatball and my influences as a kiddo were movies, comics and video games and later the world around us.Well, Throughout the years between when I was 15 and 21 I almost didn't draw at all. I discovered for myself the world of music composing and game development.I got back to drawing about the age of 28, after realising that art and design is what I wanted to do with my life, later I bought my first tablet (wacom bamboo) and i've been possessed with digital painting ever since. Thank you for visiting my site and I wish you a wonderful and creative day. ~Tokka Tokka Train joined Society6 on November 25, 2014
More
Hi, my name is Thorsten R.M. aka Toshi or Tokka(train) and I was born 1979 in Berlin/Germany.
I used to draw a lot as a little meatball and my influences as a kiddo were movies, comics and video games and later the world around us.Well, Throughout the years between when I was 15 and 21 I almost didn't draw at all.
I discovered for myself the world of music composing and game development.I got back to drawing about the age of 28, after realising that art and design is what I wanted to do with my life, later I bought my first tablet (wacom bamboo) and i've been possessed with digital painting ever since.
Thank you for visiting my site and I wish you a wonderful and creative day. ~Tokka
Tokka Train joined Society6 on November 25, 2014.