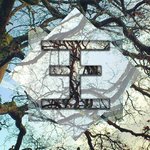 TomE
My name is Tom Evans and I have a degree in Fashion design. I'm using this page as a platform to get my work out into the world. my work is inspired by my everyday life and all uploaded pieces are my own creations, please feel free to request work or comment on any of my pieces. TomE joined Society6 on November 24, 2012
More
My name is Tom Evans and I have a degree in Fashion design.
I'm using this page as a platform to get my work out into the world.
my work is inspired by my everyday life and all uploaded pieces are my own creations, please feel free to request work or comment on any of my pieces.
TomE joined Society6 on November 24, 2012.