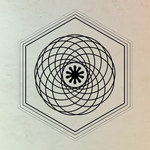 Kunteku
Blessings to you! Thank you for watching my profile! I hope you like my art. I have been doing it for a long time now, always digital. I specialize in fractal psychedelic visionary consciousness uplifting momentums so when you see it you may have an impact or a strong feeling of union with everything. Some of my works are done with Apophysis and edited on Ps. Others are a mix of photographs, renders and digital painting. If you want to contact me send me and email to: kunteku.art@gmail.com or a PM on Facebook! I would be glad to chat and get to know you and support us. We are One! Instagram: www.instagram.com/kunteku Facebook: www.facebook.com/kunteku Kunteku joined Society6 on February 9, 2014
More
Blessings to you! Thank you for watching my profile! I hope you like my art. I have been doing it for a long time now, always digital. I specialize in fractal psychedelic visionary consciousness uplifting momentums so when you see it you may have an impact or a strong feeling of union with everything. Some of my works are done with Apophysis and edited on Ps. Others are a mix of photographs, renders and digital painting. If you want to contact me send me and email to: kunteku.art@gmail.com or a PM on Facebook! I would be glad to chat and get to know you and support us. We are One!
Instagram: www.instagram.com/kunteku Facebook: www.facebook.com/kunteku
Kunteku joined Society6 on February 9, 2014.