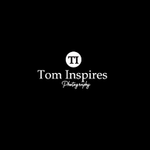 tominspires
Brought up in South Devon by the coast Tom has always had a spirit for adventure and the outdoors. Having travelled the world over you can catch him now days being creative with his camera and drone exploring. With Stunning aerials and shots he has been featured in the following places.
Top 20 Drone Photo's Of The Year 2017 Guardian Photo Of The Month National Geographic Photo Of The day BBC
Photo's Exhibited in London, Oxford and Athens.
Read more
tominspires's Store
Filter