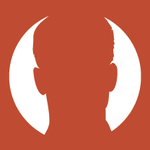 Tom Sanalitro
Designer | Browncoat | Jedi I am a soon to graduate from the Cambridge School of Art with a degree in Graphic Design. I consider myself to be highly motivated, organised and hard-working. I have an easy-going, friendly personality and have no problem working either as part of a team or on my own. I have an insatiable appetite for design and this plays a part in every aspect of my life. I seek inspiration from everything and I am both stimulated and motivated by the world around me, looking towards the future in all creative fields and using this to fuel my creativity. My main area of interest relates to design in works of fiction such as comics, books, games (computer and board games) and TV/Film. I am most passionate and enthusiastic about the area of design in TV and film, for example the creation of promotional items or production design for works of fiction. I have a comprehensive skill set in the Graphic Design and Typography fields as well as significant competence and proficiency in all forms of new media and traditional media, as well as print and aftereffects. Feel free to contact me for any questions by email, twitter, Facebook. www.tomsanalitro.co.uk tsanalitro@gmail.com twitter.com/TomSanalitro facebook.com/TomSanalitro Tom Sanalitro joined Society6 on January 17, 2013
More
Designer | Browncoat | Jedi
I am a soon to graduate from the Cambridge School of Art with a degree in Graphic Design. I consider myself to be highly motivated, organised and hard-working. I have an easy-going, friendly personality and have no problem working either as part of a team or on my own. I have an insatiable appetite for design and this plays a part in every aspect of my life. I seek inspiration from everything and I am both stimulated and motivated by the world around me, looking towards the future in all creative fields and using this to fuel my creativity. My main area of interest relates to design in works of fiction such as comics, books, games (computer and board games) and TV/Film. I am most passionate and enthusiastic about the area of design in TV and film, for example the creation of promotional items or production design for works of fiction. I have a comprehensive skill set in the Graphic Design and Typography fields as well as significant competence and proficiency in all forms of new media and traditional media, as well as print and aftereffects.
Feel free to contact me for any questions by email, twitter, Facebook.
www.tomsanalitro.co.uk tsanalitro@gmail.com twitter.com/TomSanalitro facebook.com/TomSanalitro
Tom Sanalitro joined Society6 on January 17, 2013.