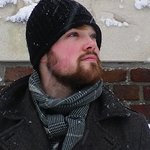 Tom van der Linden
Hello there, I'm Tom van der Linden, illustrator and visual designer originating from the Netherlands. I've studied at the Grafisch Lyceum in Rotterdam, the Utrecht School of Arts (HKU) and the College of Fine Arts (COFA) in Sydney. I majored Game Art, with an emphasis on character design. When I'm not drawing or designing, I like to read books about history, watch movies, go out for the occasional run or you can find me in a forest, gawking at trees. I like trees. A lot. If you would like to have more information about my rates, availability or just want to drop a line, please contact me at info[at]tomvanderlinden[dot]com. Cheers and have a nice day! Tom van der Linden joined Society6 on July 5, 2013
More
Hello there, I'm Tom van der Linden, illustrator and visual designer originating from the Netherlands. I've studied at the Grafisch Lyceum in Rotterdam, the Utrecht School of Arts (HKU) and the College of Fine Arts (COFA) in Sydney. I majored Game Art, with an emphasis on character design.
When I'm not drawing or designing, I like to read books about history, watch movies, go out for the occasional run or you can find me in a forest, gawking at trees. I like trees. A lot.
If you would like to have more information about my rates, availability or just want to drop a line, please contact me at info[at]tomvanderlinden[dot]com.
Cheers and have a nice day!
Tom van der Linden joined Society6 on July 5, 2013.
Tom van der Linden's Store
14 results
Filter