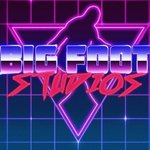 Big Foot Studios
Big Foot Studios is a provider of quality Illustration and production design for the Entertainment and Advertising Industry. Artist Tom Walker & Mike McGee have created art worked for such companies as Upper Deck, Endomol UK, GFM Films and many more. Based in Liverpool, UK Big Foot Studios joined Society6 on October 31, 2016
More
Big Foot Studios is a provider of quality Illustration and production design for the Entertainment and Advertising Industry.
Artist Tom Walker & Mike McGee have created art worked for such companies as Upper Deck, Endomol UK, GFM Films and many more.
Based in Liverpool, UK
Big Foot Studios joined Society6 on October 31, 2016.