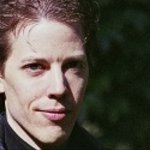 Tony Caulfield
Born Tony Kremp, 1974, in Kaiserslautern, Germany. I assumed the artist's pseudonym Tony Caulfield in 2001. Prior to that, I studied a few semesters of philosophy and English language and literature studies at the Universität des Saarlandes.
In 1997, I presented some of my paintings to the public for the first time. The "gallery" was a classroom in a suburban high school near Kaiserslautern and the visitors were everything from amused to shocked about my works. This was followed by a self-organized exhibition titled "Nemesifications", which took place in an old abandoned industrial building.
1999, I founded a company which was renamed to "Art & Design Company (ADC)" in 2006 and focused on advertising, corporate and graphic design, als well as copywriting, translation and localization. I received an award and funding from ExTra! (Existenzgründer-Training), an entrepreneurial seminar by the University of Kaiserslautern, for the business plan.
I've published two books. "Das Buch des Wahns" (The Book of Madness) - a collection of splatterpunk/fantasy short novels, published 2005 and "Du mußt sühnen - Dokumentation eines psychologischen Mordversuchs" (You must expiate - Documentation of a psychological murder attempt) - non-fiction, published 2007.
Between 2002 and 2005, I acted in a few small independent movies and collaborated on a multimedia project titled "The Art Rimbaud Project", a double-CD album with English, German and French songs based on the works of poet Arthur Rimbaud, including a music video and a flash-animated Arthur Rimbaud biography. The album was released in 2006.
Since then, I've concentrated on painting, collaborating on art projects and doing some group and solo exhibitions, as well as readings from my books and other stories I've written. In October 2010, with Halloween coming up, the horror (of war) themed anthology "Casus Belli" (anthologist: Torsten Scheib) was published by Eloy Edictions, including my short novel "Der Fluch und Niedergang des Hauses Voltar: Die Abessinischen Greuel" (The Curse and Fall of the House of Voltar: The Abyssinian Atrocities).
Here is a list of some of the exhibitions I've been part of, over the last couple of years: City Hall of Kaiserslautern (2013) - Fraunhofer Institute ITWM, Kaiserslautern (2012) - Kotten Kunsthof (2012) - Atelier Caro Parsons & Michel Friess, Kaiserslautern (2012) - "Nacht der Museen" (Night of the Museums), Rockenhausen (2011) - art show "Human", with Hans-Jürgen Henner at Atelier Henner, Pirmasens (2011) - exhibition "Otherworlds", VR-Bank, Pirmasens (2011) - "Otherworlds", Unterhammer, Kaiserslautern (2010) - GALERIE FORMA:T (select works), Cologne (2010) - Der kleine Kunstbahnhof (select works), St. Julian (2010) - retrospective "Nemesifications Reloaded", fingerspitzundkunst gallery, Kaiserslautern (2008 and 2009).
Currently, I'm taking a break to get some new inspiration and work on the restructuring of my business. If you have any questions, like to view my complete resume or some of my works, just get in touch. My website needs an overhaul...and that will take some time.
On Society6, I'm starting out as a curator and have already uploaded some images of my own as well. More to come. Look around and enjoy my art and collections.
Best regards, Tony Caulfield
Read more
View all collections
ART COLLECTION
(45 items)
My collection of artworks. Available as art prints and printed on a variety of products.