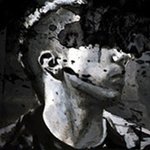 tony dimauro
After twenty three years of wandering the forests of Pennsylvania, Tony has arrived in the great city of New York... survival knife in hand.
Tony is an artist and illustrator that lives and works in New York City. He is a full-contact kick boxer and mixed martial artist, and when he isn't creating artwork can be found wandering the streets of Manhattan. Tony listens to underground electronic music (industrial, dub step) and speaks fluent English and HTML.
Tony has exhbitied work at Gallery Nucleus in Los Angeles, SVA Gallery in New York City, and various galleries across the Mid-Atlantic region. He is honored to have been included in the Los Angeles Society of Illustrator's 49th and 50th Annual Juried Exhibitions at Gallery Nucleus in Los Angeles, California.
Thanks and enjoy the art!
Read more
tony dimauro's Store
Filter