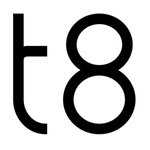 tony_eight
Hello, my name is Tony 'Eight' Camehl and I'm a 3D Creature Concept Artist and Illustrator. In 2012 I started teaching myself how to create Creatures/Aliens and presenting these Concepts with software like ZBrush and Keyshot.
Always try to learn more about existing animals and their habitat as well as their behavior.
Currently living in a small town in Germany, Bavaria but always interested in moving and meeting new people who are also interested in doing art.
Read more
tony_eight's Store
41 results
Filter