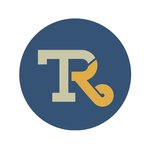 Tony Rodriguez
The work of digital illustrator Tony Rodriguez infuses flat color with bold line to convey a sense of spontaneity and simplicity. Although the art is created digitally, it has the look of traditional pen and ink gestural and expressionistic drawings. Tony's work has been exhibited at Kaleisia gallery, Studio 1212 Art Gallery, The Plainsmen Gallery, Wandering Star Gallery, Firehouse Gallery and Harborside Studios. Clients include, Brasky DIY Music & Creative Culture in Florida, Rock Ridge Music, California Music Studios, Atlantic Records, Downtown Records, The Southeast Florida Association for Psychoanalytic Psychology, Aegis Design, Nurant Magazine, Misc Magazine, 3x3 Magazine, DACS United, The New Yorker, and MTV. Tony Rodriguez joined Society6 on August 20, 2014
More
The work of digital illustrator Tony Rodriguez infuses flat color with bold line to convey a sense of spontaneity and simplicity. Although the art is created digitally, it has the look of traditional pen and ink gestural and expressionistic drawings. Tony's work has been exhibited at Kaleisia gallery, Studio 1212 Art Gallery, The Plainsmen Gallery, Wandering Star Gallery, Firehouse Gallery and Harborside Studios.
Clients include, Brasky DIY Music & Creative Culture in Florida, Rock Ridge Music, California Music Studios, Atlantic Records, Downtown Records, The Southeast Florida Association for Psychoanalytic Psychology, Aegis Design, Nurant Magazine, Misc Magazine, 3x3 Magazine, DACS United, The New Yorker, and MTV.
Tony Rodriguez joined Society6 on August 20, 2014.
Tony Rodriguez's Store
36 results
Filter