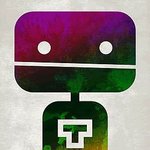 TOOMASOOBA
Approachable. Whimsical. Wearable. Fun. TOOMASOOBA is a series of curious creations and illustrations inspired by Saturday morning cartoons, late-night sitcom reruns, science fiction, comics, rock n' roll, and coffee...lots and lots of coffee. Designed to make you smile, the TOOMASOOBA characters will brighten your day and spruce up your surroundings!
Visit toomasooba.com for more information.
Read more
You are currently on society6.com.