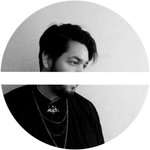 Topiz
I'm a self-taught illustrator, painter and muralist with college degree in graphic design, born in 1987 and raised by a typical middle class catholic and traditionalist mexican family with all the global influences they could get from cable tv. Currently living in Guadalajara, México. http://topiztopiz.com Topiz joined Society6 on July 30, 2011
More
I'm a self-taught illustrator, painter and muralist with college degree in graphic design, born in 1987 and raised by a typical middle class catholic and traditionalist mexican family with all the global influences they could get from cable tv.
Currently living in Guadalajara, México.
http://topiztopiz.com
Topiz joined Society6 on July 30, 2011.