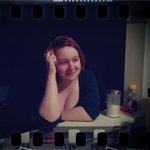 Tori Poole
I am currently a student at Pennsylvania College of Art & Design (PCA&D), expecting to graduate with a BFA in illustration in May, 2014. I currently hold an AA in Digital Imaging from Cecil college. My works reflects my childhood love of fiction and fantasy with a rich, painterly feel with fantastic elements. Tori Poole joined Society6 on October 21, 2013
More
I am currently a student at Pennsylvania College of Art & Design (PCA&D), expecting to graduate with a BFA in illustration in May, 2014. I currently hold an AA in Digital Imaging from Cecil college.
My works reflects my childhood love of fiction and fantasy with a rich, painterly feel with fantastic elements.
Tori Poole joined Society6 on October 21, 2013.