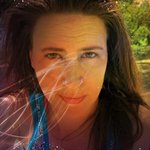 Tracey Telgen
Lifelong artist of various media ranging from graphite and soft pastels to digital software programs. I always have a project on the go and am currently exploring the vector world of Adobe Illustrator. I would love to create my own children's picture book one day as I have had a fondness for books since childhood.
You may visit my website for an in-depth look at my world of art: www.traceytelgen.com
Thank you for all of your support!
Read more